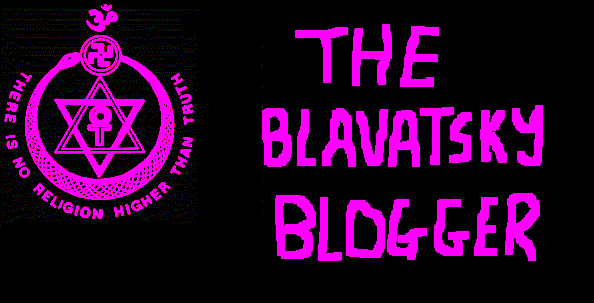 Taking Theosophical ideas
into the 21st century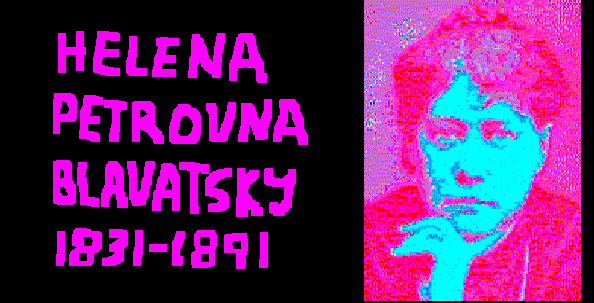 Elvis & Theosophy
Posted 29/10/06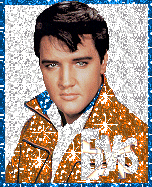 A Radio 3 programme in 2005 "Travels with Blavatsky" made the rather surprising claim that Elvis Presley was interested in the writings of H P Blavatsky and Theosophy. A claim being made in a BBC documentary should have some credibility and I did some research
It seems that several Elvis websites confirm Elvis's interest in Theosophy and one site even claims he was a member of the Society but gives no details. I also found this extract from a biography:- Elvis by Albert Harry Goldman
"Elvis traveled with a portable bookcase containing over 200 volumes of his favorite books. The books most commonly associated with him were books promoting pagan religion, such as The Prophet by Kahilil Gibran; Autobiography of a Yogi by Yogananda; The Mystical Christ by Manley Palmer; The Life and Teachings of the Master of the Far East by Baird Spalding; The Inner Life by Leadbeater; The First and Last Freedom by Krishnamurti; The Urantia Book; The Rosicrucian Cosmo-Conception; the Book of Numbers by Cheiro; and Esoteric Healing by Alice Bailey. Elvis was a great fan of occultist Madame Blavatsky. He was so taken with Blavatsky's book The Voice of Silence, which contains the supposed translation of ancient occultic Tibetan incantations, that he "sometimes read from it onstage and was inspired by it to name his own gospel group, Voice"
An online bookstore gives a list of  "Books Elvis Read" and these include Blavatsky's Isis Unveiled and Leadbeater's Masters and the Path as well as the books listed above. G I Gurdieff's Meetings With Remarkable Men and Max Freedom Long's Huna Code In Religions are also listed
______________________
The Blavatsky Blogger
Taking Theosophical ideas
into the 21st century
__________________________
Postings to this Website reflect
the views of The Blavatsky Blogger.
Please don't go looking for anyone else.
______________________
Other Useful Theosophy Links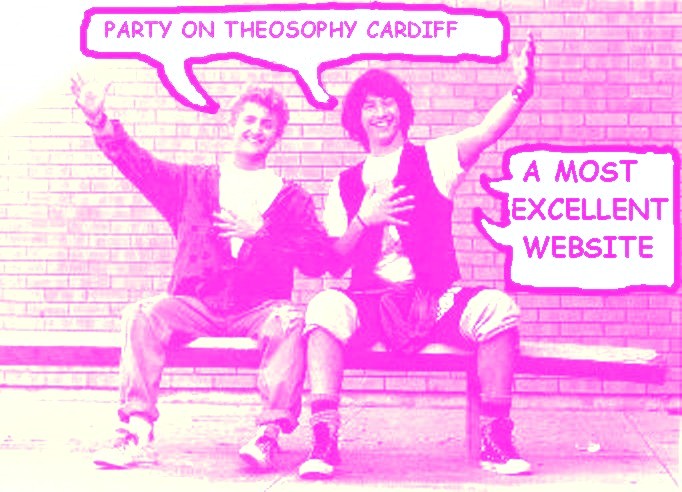 Cardiff Theosophical Society Website
The National Wales Theosophy Website
Cardiff Lodge's Instant Guide to Theosophy
Dave's Streetwise Theosophy Boards
If you run a Theosophy Study Group,
please feel free to use any material on this site
Teosofia en Cardiff (Página en Español)
The main criteria for the inclusion of
links on this site is that they have some
relationship (however tenuous) to Theosophy
and are lightweight, amusing or entertaining.
Topics include Quantum Theory and Socks,
Dick Dastardly and Legendary Blues Singers.
Her Teachers Morya & Koot Hoomi
No Aardvarks were harmed in the
The Voice of the Silence Website
Lentil burgers, a thousand press ups before breakfast and
the daily 25 mile run may put it off for a while but death
seems to get most of us in the end. We are pleased to
present for your consideration, a definitive work on the
subject by a Student of Katherine Tingley entitled
General pages about Wales, Welsh History
and The History of Theosophy in Wales
The Spiritual Home of Urban Theosophy
The Earth Base for Evolutionary Theosophy
Classic Introductory Theosophy Text
A Text Book of Theosophy By C W Leadbeater
What Theosophy Is  From the Absolute to Man
The Formation of a Solar System  The Evolution of Life
The Constitution of Man  After Death  Reincarnation
The Purpose of Life  The Planetary Chains
The Result of Theosophical Study
An Outstanding Introduction to Theosophy
By a student of Katherine Tingley
Elementary Theosophy  Who is the Man?  Body and Soul   
Body, Soul and Spirit  Reincarnation  Karma
Try these if you are looking for a
local Theosophy Group or Centre
UK Listing of Theosophical Groups
Worldwide Directory of Theosophical Links
Blog Links
http://london-underground.blogspot.com
This site is a directory of weblogs written by
people who live or work in London, organised
by the rather iconic London Tube map (and also
the central London suburban rail network,
docklands light railway and Croydon tramlink)
http://londonbloggers.iamcal.com/
The Blavatsky Blogger is represented
At Tooting Broadway Station on