Welcome to the Feelgood Lodge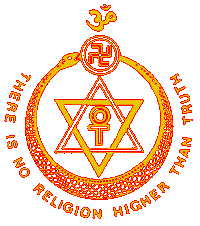 Impress your mates (if you have any) at parties with these past life readings
You were once Aphrodite. How you've changed.
You were once Little Red Riding Hood. That's why you find it so hard to keep the wolf from the door.
You were once Ali Baba. Watch your companions.
You were once William the Conqueror. This accounts for your strange power over the opposite sex. (or words to that effect)
You were once Paul Revere. Make sure you don't get taken for a ride.
You were once Hamlet. But now you wouldn't have a ghost of a chance as an actor.
You were once Nebuchadnezzar, who ate grass. That's why you're a vegetarian.
You were Samson, the strong man. That's why you're so proficient in the use of the Jawbone.
You were one of the Montgolfier Brothers. That's why you're such a big bag of wind.
You were the Wild Boy of Aviron. That's why you're out of your tree.
Thankyou for visiting the Feelgood Lodge
Here's some links to more
Theosophy Stuff
______________________
Dave's Streetwise Theosophy Boards
If you run a Theosophy Study Group, please 
feel free to use any material on this site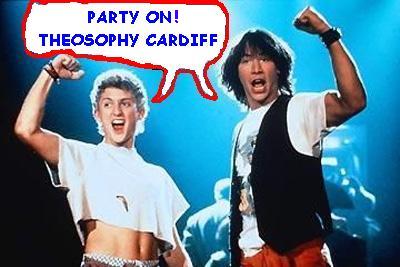 The Cardiff Theosophical Society Website
The National Wales Theosophy Website
This is for everybody not just people in Wales
Cardiff Theosophical Order of Service
Theosophy Cardiff's Instant Guide to Theosophy
General pages about Wales, Welsh History
and The History of Theosophy in Wales
History of the Theosophical Society
Theosophical Movement in Wales
High Drama & Worldwide Confusion
as Theosophy Cardiff Separates from the
Welsh Regional Association (formed 1993)
Teosofia en Cardiff (Página en Español)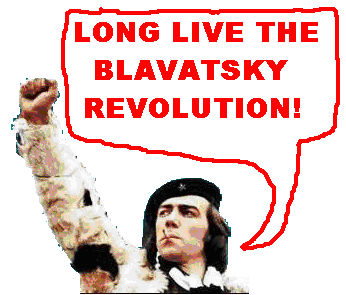 An independent Theosophical Republic
Worldwide links to FREE online
Courses, Writings, Commentaries,
Blavatsky Calling and I don't wanna shout
No Aardvarks were harmed in the
Includes stuff about Marlon Brando, Old cars, 
Odeon Cinema Burnley, Heavy Metal, Wales, 
Cups of Tea, Mrs Trellis of North Wales.
The Spiritual Home of Urban Theosophy
The Earth Base for Evolutionary Theosophy
The Theosophy Cardiff Nirvana Pages
Tekels Park & the Loch Ness Monster
A Satirical view of the sale of Tekels Park
in Camberley, Surrey to a developer
The Toff's Guide to the Sale of Tekels Park
What the men in top hats have to
say about the sale of Tekels Park
________________________
Glastonbury Pages
The Theosophy Cardiff Guide to
The Theosophy Cardiff Guide to
The Theosophy Cardiff Guide to
The Terraced Maze of Glastonbury Tor
Glastonbury and Joseph of Arimathea
________________________
& of course you don't need to live in Wales
to take advantage of this guide
____________________________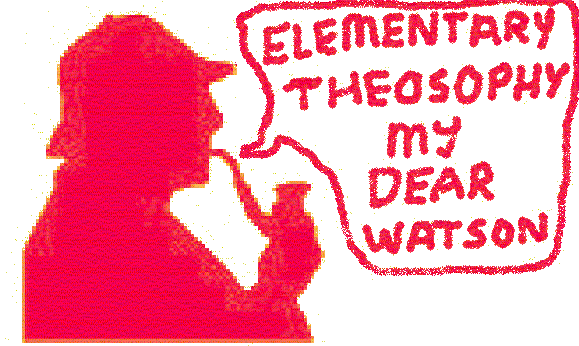 An Outstanding Introduction to Theosophy
By a student of Katherine Tingley
Elementary Theosophy  Who is the Man? 
Body and Soul    Body, Soul and Spirit 
___________________
Preface to the American Edition    Introduction
Teachings of Occult Philosophy
Later Occult Phenomena    Appendix
_______________________
Preface    Theosophy and the Masters    General Principles
The Earth Chain    Body and Astral Body    Kama – Desire
Manas    Of Reincarnation    Reincarnation Continued
Karma    Kama Loka    Devachan    Cycles
Arguments Supporting Reincarnation
Differentiation Of Species Missing Links
Psychic Laws, Forces, and Phenomena
Psychic Phenomena and Spiritualism
_____________________
Quick Explanations with Links to More Detailed Info
What is Theosophy ? Theosophy Defined (More Detail)
Three Fundamental Propositions  Key Concepts of Theosophy
Cosmogenesis  Anthropogenesis  Root Races  Karma
Ascended Masters  After Death States  Reincarnation
The Seven Principles of Man  Helena Petrovna Blavatsky
Colonel Henry Steel Olcott William Quan Judge
The Start of the Theosophical Society Theosophical Society Presidents
History of the Theosophical Society  Glossaries of Theosophical Terms
History of the Theosophical Society in Wales
The Three Objectives of the Theosophical Society
Explanation of the Theosophical Society Emblem
Try these if you are looking for a
local Theosophy Group or Centre
UK Listing of Theosophical Groups
Tell us about your UK Theosophy Group
Worldwide Directory of Theosophical Links
Blog Links
http://london-underground.blogspot.com
This site is a directory of weblogs written by
people who live or work in London, organised
by the rather iconic London Tube map (and also
the central London suburban rail network,
docklands light railway and Croydon tramlink)
http://londonbloggers.iamcal.com/
Feelgood Theosophy is represented
At Finchley Central Station on the
London Freelist:- New Age Listings
Just in case you were wondering
The author of this website is pleased to
confirm that he is not only a Theosophist
but also a fan of the Legendary Canvey
Island Rhythm 'n Blues Band, Dr Feelgood
Official website
So that clears that one up
-----------------------------------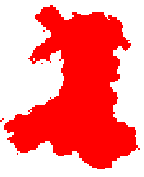 General pages about Wales, Welsh History
and The History of Theosophy in Wales
Wales is a Principality within the United Kingdom
and has an eastern border with England. The land
area is just over 8,000 square miles. Snowdon in
North Wales is the highest mountain at 3,650 feet.
The coastline is almost 750 miles long. The population
of Wales as at the 2001 census is 2,946,200.
__________________________________
Link Exchange Web & Blog Directory of Top Sites Dmegs.com
SEO friendly web directory of top sites & blogs organized by topic
into categories and presented according to relevance of website.