Welcome to the Feelgood Lodge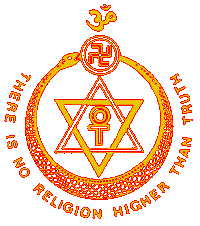 Are The "Arabian Nights" All Fiction?
By
William Q. Judge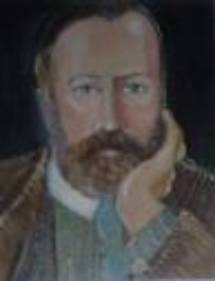 William Quan Judge
For many years it has been customary to regard that collection of interesting stories called "The Arabian Nights," as pure fiction arising out of Oriental brains at a time when every ruler had his story-teller to amuse him or put him to sleep. But many a man who has down in his heart believed in the stories he heard in his youth about fairies and ghosts, has felt a revival of his young fancies upon perusing these tales of prodigies and magic. Others, however, have laughed at them as pure fables, and the entire scientific world does nothing but preserve contemptuous silence.
The question here to be answered by men of science is how did such ideas arise? Taking them on their own ground, one must believe that with so much smoke there must at one time have been some fire. Just as the prevalence of a myth - such as the Devil or Serpent myth - over large numbers of
people or vast periods of time points to the fact that there must have been something, whatever it was, that gave rise to the idea.
In this enquiry our minds range over that portion of the world which is near the Red Sea, Arabia and Persia, and we are brought very close to places, now covered with water, that once formed part of ancient Lemuria.
The name Red Sea may have arisen from the fact that it was believed really to cover hell: and its lower entrance at the island of Perim is call "Babel Mandeb," or "the Gate of Hell." This Red Sea plays a prominent part in the Arabian Nights tales and has some significance. We should also recollect that Arabia once had her men of science, the mark of whose minds has not yet been effaced from our own age.
These men were many of them magicians, and they learned their lore either from the Lemurian adepts, or from the Black Magicians of the other famous land of Atlantis.
We may safely conclude that the Arabian Nights stories are not all pure fiction, but are the faint reverberations of a louder echo which reached their authors from the times of Lemuria and Atlantis.
Solomon is now and then mentioned in them, and Solomon, wherever he was, has always been reckoned as a great adept. The Jewish Cabala and Talmud speak of Solomon with great reverence. His power and the power of his seal
- the interlaced triangles - constantly crop up among the other magical processes adverted to in these tales. And in nearly all cases where is represented as dealing with wicked genii, he buried them in the Red Sea.
Now if Solomon was a Jewish King far away in Palestine, how did he get down to the Red Sea, and where is there any mention made of his travelling at all? These genii were elemental spirits, and Solomon is merely a name standing for the vast knowledge of magic arts possessed by adepts at a time buried in the darkness of the past. In one tale, a fisherman hauls up a heavy load, which turns out to be a large iron pot, with a metal cover, on which was engraved Solomon's Seal. The unlucky man opened the pot, when at once a vapour rose out of it that spread itself over the whole heavens at first, and then condensed again into a monstrous form who addressed the fisherman saying, that ages before he had been confined there by Solomon; that after two hundred years he swore he would make rich the man lucky enough to let him out; after five hundred years that he would reward his liberator with power; but after one thousand years of captivity he would kill the one who should free him. Then he ordered the man to prepare for death. The fisherman, however, said he doubted that the genii had really been in the pot as he was too large. To prove that he had been, the spirit immediately assumed the vaporous condition and slowly with spiral motion sank into the iron pot again, when at once the fisherman clapped on the cover and was about to cast him back into the sea. The djin then begged for mercy and agreed to serve the man and not to kill him, whereupon he was released.
Many persons will laugh at this story. But no one who has seen the wonders of sþiritualism, or who knows that at this day there are many persons in India, as well as elsewhere who have dealings with elemental spirits that bring them objects instantaneously, &c., will laugh before reflecting on the circumstances.
Observe that the pot in which he was confined was made of metal, and that the talismanic seal was on the cover. The metal prevented him from making magnetic connection for the purpose of escaping, and the seal on the cover barred that way, There were no marks on the sides of the pot. His spreading himself into a vast vapour shows that he was one of the elementals of the airy kingdom - the most powerful and malignant; and his malignancy is show in the mean, ungrateful oath he took to destroy whomsoever should be his liberator.
His spreading into vapour, instead of at once springing out of the pot, refers to his invisibility, for we see that in order to enter it he was compelled to assume his vaporous state, in which he again put himself into the pot.
In another story we see a young man visiting an elemental of the nature of a Succubus, who permits him now and then to go out and perform wonders.
But the entrance to her retreat is unseen and kept invisible to others. In India there are those who are foolish enough to make magnetic connection with elementals of this class, by means of precesses which we will not detail here. The elemental will then at your wish instantaneously produce any article which the operator may have touched, no matter how far away it may be or how tightly locked up. The consequences of this uncanny partnership are very injurious to the human partner. The records of
spiritualism in America will give other cases of almost like character, sufficient to show that a compact can be entered into between a human being and an intelligence or force outside of our sensuous perceptions.
In other stories various people have power over men and animals and the forces of nature. They change men into animals and do other wonders.
When they wish to cause the metamorphosis, they dash a handful of water into the unfortunate's face, crying; "Quit that form of man and assume the form of a dog." The terrible Maugraby is a Black Magician, such as can now be found in Bhootan, who had changed many persons, and the story of his destruction shows that his life and power as well as his death lay in the nasty practices of Black Magic.
When the figure and the talisman were
destroyed he was also. The white magician has no talisman but his Atman, and as that cannot be destroyed, he is beyond all fear.
But this paper is already too long. We are not forcing a conclusion when we say that these admirable and amusing tales are not all fiction.
There is much nonsense in them, but they have come to us from the very land - now bleak and desolate - where at one time the fourth race men held sway and dabbled in both White and Black Magic.
Theosophist, October, 1884
Thankyou for visiting the Feelgood Lodge
______________________
Here's some links to more
Theosophy Stuff
______________________
Dave's Streetwise Theosophy Boards
If you run a Theosophy Study Group, please 
feel free to use any material on this site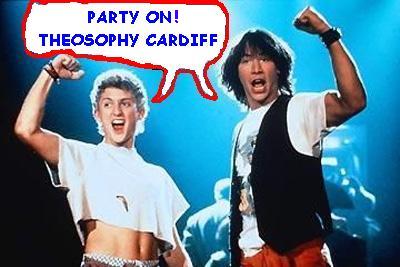 The Cardiff Theosophical Society Website
The National Wales Theosophy Website
This is for everybody not just people in Wales
Cardiff Theosophical Order of Service
Theosophy Cardiff's Instant Guide to Theosophy
General pages about Wales, Welsh History
and The History of Theosophy in Wales
History of the Theosophical Society
Theosophical Movement in Wales
High Drama & Worldwide Confusion
as Theosophy Cardiff Separates from the
Welsh Regional Association (formed 1993)
Teosofia en Cardiff (Página en Español)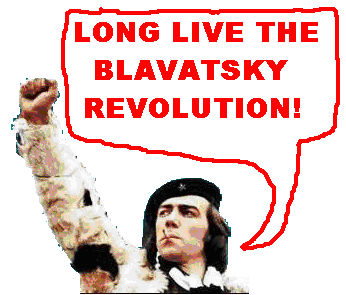 An independent Theosophical Republic
Worldwide links to FREE online
Courses, Writings, Commentaries,
Blavatsky Calling and I don't wanna shout
No Aardvarks were harmed in the
Includes stuff about Marlon Brando, Old cars, 
Odeon Cinema Burnley, Heavy Metal, Wales, 
Cups of Tea, Mrs Trellis of North Wales.
The Spiritual Home of Urban Theosophy
The Earth Base for Evolutionary Theosophy
The Theosophy Cardiff Nirvana Pages
Tekels Park & the Loch Ness Monster
A Satirical view of the sale of Tekels Park
in Camberley, Surrey to a developer
The Toff's Guide to the Sale of Tekels Park
What the men in top hats have to
say about the sale of Tekels Park
________________________
Glastonbury Pages
The Theosophy Cardiff Guide to
The Theosophy Cardiff Guide to
The Theosophy Cardiff Guide to
The Terraced Maze of Glastonbury Tor
Glastonbury and Joseph of Arimathea
________________________
& of course you don't need to live in Wales
to take advantage of this guide
____________________________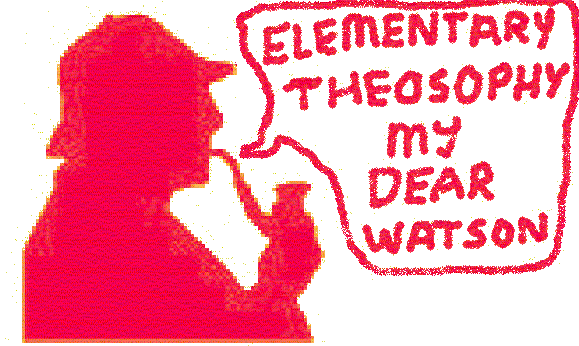 An Outstanding Introduction to Theosophy
By a student of Katherine Tingley
Elementary Theosophy  Who is the Man? 
Body and Soul    Body, Soul and Spirit 
___________________
Preface to the American Edition    Introduction
Teachings of Occult Philosophy
Later Occult Phenomena    Appendix
_______________________
Preface    Theosophy and the Masters    General Principles
The Earth Chain    Body and Astral Body    Kama – Desire
Manas    Of Reincarnation    Reincarnation Continued
Karma    Kama Loka    Devachan    Cycles
Arguments Supporting Reincarnation
Differentiation Of Species Missing Links
Psychic Laws, Forces, and Phenomena
Psychic Phenomena and Spiritualism
_____________________
Quick Explanations with Links to More Detailed Info
What is Theosophy ? Theosophy Defined (More Detail)
Three Fundamental Propositions  Key Concepts of Theosophy
Cosmogenesis  Anthropogenesis  Root Races  Karma
Ascended Masters  After Death States  Reincarnation
The Seven Principles of Man  Helena Petrovna Blavatsky
Colonel Henry Steel Olcott William Quan Judge
The Start of the Theosophical Society Theosophical Society Presidents
History of the Theosophical Society  Glossaries of Theosophical Terms
History of the Theosophical Society in Wales
The Three Objectives of the Theosophical Society
Explanation of the Theosophical Society Emblem
Try these if you are looking for a
local Theosophy Group or Centre
UK Listing of Theosophical Groups
Tell us about your UK Theosophy Group
Worldwide Directory of Theosophical Links
Blog Links
http://london-underground.blogspot.com
This site is a directory of weblogs written by
people who live or work in London, organised
by the rather iconic London Tube map (and also
the central London suburban rail network,
docklands light railway and Croydon tramlink)
http://londonbloggers.iamcal.com/
Feelgood Theosophy is represented
At Finchley Central Station on the
London Freelist:- New Age Listings
Just in case you were wondering
The author of this website is pleased to
confirm that he is not only a Theosophist
but also a fan of the Legendary Canvey
Island Rhythm 'n Blues Band, Dr Feelgood
Official website
So that clears that one up
-----------------------------------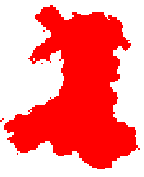 General pages about Wales, Welsh History
and The History of Theosophy in Wales
Wales is a Principality within the United Kingdom
and has an eastern border with England. The land
area is just over 8,000 square miles. Snowdon in
North Wales is the highest mountain at 3,650 feet.
The coastline is almost 750 miles long. The population
of Wales as at the 2001 census is 2,946,200.
__________________________________
Link Exchange Web & Blog Directory of Top Sites Dmegs.com
SEO friendly web directory of top sites & blogs organized by topic
into categories and presented according to relevance of website.