Welcome to the Feelgood Lodge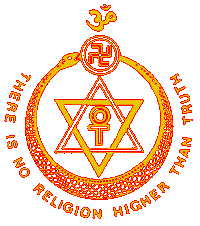 The
"Reincarnationist goes into a Pub"
Joke
This joke could just possibly be
used as a sketch at parties
Reincarnationist goes into a pub, orders a pint and says to this bloke "Here, weren't you at Agincourt?" The bloke replies "Not me mate".
The conversation then goes like this
Reinc:- Hang on, I know, didn't we sail with Sir Francis Drake against the Spanish Armada?
Bloke:- I think I'd remember that.
Reinc:- That's it, we were roundheads at Naseby.
Bloke:- Are you are care in the community case?
Reinc:- What about Waterloo, Napoleon, Wellington and all that.
Bloke:- You're doing my head.
Reinc:- Does the Charge of the Light Brigade ring a bell?
Bloke:- What are you on? Got any left?
Reinc:- How about Spion Kop? Gallipoli? El Alamein?
Bloke:- Landlord, throw this nutter out.
Reinc:- Well, I've definitely met you somewhere before.
Bloke: - I was in here last night.
Reinc:- Oh! That's where I've met you.
Thankyou for visiting the Feelgood Lodge
______________________
An independent Theosophical Republic
Worldwide links to FREE online
Courses, Writings, Commentaries,