Welcome to the Feelgood Lodge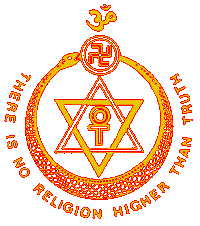 The Phantom Dog
An authentic story by a
Tsarist Russian Army officer
This story was published in the Theosophist 1879
This narrative has just been published in the Messenger of Odessa. The old and brave officer who vouches for it and who was an eyewitness at two of the episodes of the strange occurrence, is too well known in the society circles of Tiflis and Odessa for us to regard this as a cock and bull story. And
moreover we have the names of all the participants in the tragical finale.
Whatever else an incredulous public may think, Captain L. at least -- a highly
respected officer -- gave the story at Bucharest as a fact, and we print it on
account of its value as a contribution to the literature of Psychology. (ED.)
(The editor was H P Blavatsky)
During the last war in Turkey, a small but very mixed, company were assembled,
on a Christmas eve, in the apartments occupied by Colonel V . . . in one of the
best hotels of Bucharest. Among others, there were present the correspondents of
the New-York Herald, London Times, the Golos, and the Berjevoi Vjedomosti;
Colonel N.; a Captain; and the President of the Society of the Red-Cross, the
well renown P---f. The only lady was the wife of Colonel V. . ., our host, who
was busy at the large round table, around which we were all seated, pouring out
tea.
We had all become very merry and congenial. All felt, in the best of humours,
and each vied with the other in telling interesting stories. Alone poor
Mac-Gahan and Lytton, the correspondents, respectively, of the American and
English papers, did not seem to share in the general hilarity; a circumstance
which attracted attention to them.
"What's the matter with you, Lytton?" asked Colonel V.
"Nothing," answered the correspondent, thoughtfully. "I was thinking about home,
and trying to see what they were doing now."
"One may speculate with perfect security" -- remarked Mac-Gahan, "and say that
the whole family is now assembled around the fire-place, drinking cider,
speaking about far-away friends in India, or talking of ghosts . . ."
"You don't mean to say that in England they believe till now in ghosts?"
enquired Mme. V.
"The majority do not," replied Lytton, "but there are a good many who do, and a
multitude who claim to have seen ghosts themselves. There are also such as have
not themselves seen yet who believe all the same . . ."
We were all struck with Captain L's uneasy look and pallor, as he abruptly left
the table.
"You may say what you like and laugh at such notions," he remarked. "As for
myself, I cannot deny the existence of 'ghosts,' -- as you call them. I, myself,
was but a few months ago, an eye-witness to a case which will never be obliterated from my memory. This upset all my previous theories . . . "
Yielding to our curiosity, though very unwillingly, the brave Captain told that
which he wrote down himself for me a few days after, and which I now publish
with his consent.
-------
"During the war in the Caucasus, I was serving in one of the regiments sent
against the mountaineers. At that time, a young officer, from the Imperial guard, named Nedewitchef, was transferred into our regiment. The young man was
remarkably handsome, with the figure of a Hercules, and would have soon become a
general favourite were it not for his shyness and extraordinary misanthropy.
Sulky and unsocial in disposition, his only affection seemed to be centred on an
enormous black dog with a white star upon its forehead, which he called Caro.
Once our regiment had to move against an aoul (Circassian village) that was in full revolt. The Circassians defended their positions with desperate bravery, but as we had on our side the advantage of twice their numbers we disposed of them very easily. The soldiers driven to blind frenzy by the stubborn defence of the enemy, killed every one they met, giving quarter neither to old men nor children. Nedewitchef commanded a company and was in front of everybody. Near a sakly (a mud hut) I happened to meet him face to face -- and I felt
thunderstruck! His handsome, magnificent face was all distorted by an expression
of brutal cruelty, his eyes were bloodshot and wandering like those of a maniac
in a fit of fury. He was literally chopping an old man to pieces with his sword.
I was excessively shocked at such a display of useless ferocity, and hurried forward to stop him. But, before I had reached him, the door of the hut flew open, and a woman, with a cry which made my blood run cold, rushed out of it, and flung herself upon the corpse of the old man. At this sight Nedewitchef sprang backward as if he had been shot himself, and trembled violently. I looked at the woman and could hardly suppress a cry of surprise. Heavens, what a gorgeous beauty was there! With her lovely face, pale as death itself, uplifted
toward us, her magnificent black eyes, full of nameless terror and mortal hatred
were phosphorescent, flaming like two burning coals as she fixed them upon us.
Nedewitchef stared at her like one fascinated, and it was with an effort that,
coming out of his stupor, he mechanically gave the orders to beat the rappel in
order to put an end to useless bloodshed.
I did not see Nedewitchef for several
days after that accident; and only learned accidentally from his orderly that the same young woman, two days later, had come to his tent, had thrown herself at his feet, and pouring her whole soul into her tale, had confessed an ardent love for him. She declared that, according to the Circassian custom, his courage
had made her his slave, and that she wanted to be his wife. . . . . . .
His envious friends had added much more details which would be useless here.
Remembering well her look of hatred, I did not at first believe, but had to yield at last to the evidence.
After the submission of the rebellions aoul, the commander-in-chief encamped us at the foot of the mountain in its neighbourhood, so that we should command the great Shemaha highway. We had to camp there quite a considerable length of time,
and having nothing else to do we could easily occupy our days with picnics, rides, and hunting. One afternoon, calling my dog, I took a gun and went out for a stroll in the wild vineyards. I had no intention to hunt, but simply to take a walk and watch the splendid sunset from the top of Ali-Dag. My path ran through the most lovely scenery, along a thick double alley of mimosas, white acacia, and other trees, entwined with vines, hung thickly with bunches of grapes, and chestnut trees with their large crowns of leaves intermingled with fruit. The
whole mountain slope was covered with blooming bushes and flowers, which grew in
rich profusion and spread themselves like a carpet.
The air was balmy, heavy with scents, and still, excepting the incessant buzzing of the bees; not a breath of wind disturbed one single leaf, and nature itself seemed slumbering. Not a human step, not even the sound of a far away voice; so that I was finally overpowered by a hallucination which made me dream I was walking upon a deserted island. . .
Having gone about two or three miles by an narrow path which wound up to the mountain top, I entered a small thicket drowned in sunlight, and burning like a jewel set with gold, rubies and diamonds. Under a group of tall trees lying lazily on a patch of green moss, I saw Nedewitchef; the black-eyed beauty was sitting near him, playing with his hair, and, asleep at the feet of his master,
was the faithful dog.
Unwilling to break their tete-a-tete, I passed unperceived by them and began climbing higher up. While crossing with difficulty a thick vineyard, I suddenly came upon three Circassians, who, perceiving me, rapidly disappeared though not quickly enough to prevent my seeing that they were armed to the teeth. Supposing them to be runaways from the conquered aouls, I passed
on without paying them much attention. Charmed by the splendid evening I
wandered about till night, and returned home very late and tired out. Passing
through the camp towards my tent, I at once perceived that something unusual had
happened. Armed horsemen belonging to the General's escort rapidly brushed by
me. The division adjutant was furiously galloping in my direction. Near one of
the officers' tents a crowd of people with lanterns and torches had assembled,
and the evening breeze was bringing the hum of animated voices. Curious to know
what had happened, and surmounting my fatigue I went straight to the crowd. I
had hardly approached it when I saw that it was Nedewitchef's tent, and a horrid
presentiment, which soon became a fearful reality, got hold of me at once.
The first object I saw was a mass of hacked and bleeding flesh, lying on the
iron bedstead. It was Nedewitchef; he had been literally chopped to pieces with
yatagans and daggers. At the foot of the bed Caro, also bleeding, was streched,
looking at his master's remains with such a human expression of pity, despair,
and affection mingled, that it brought a gush of hot tears to my eyes. Then it
was that I learned the following: soon after sunset, Caro furiously barking, ran into the camp and attracted general attention. It was immediately remarked, that his muzzle was bleeding. The intelligent dog getting hold of the soldiers' coats, seemed to invite them to follow him; which was immediately understood, and a party of them sent with him up the mountain. Caro ran all the time before the men, showing them the way, till he brought them at last to a group of trees
where they found Nedewitchef's mangled body.
A pool of blood was found at quite a distance from the murdered man, for which no one could account, till pieces of coarse clothing disclosed the fact that Caro had had his battle also with one of the murderers, and had come out best in the fight; the latter accounting also for his bleeding muzzle. The black-eyed beauty had disappeared -- she was revenged.
On the following day Nedewitchef was buried with military honors, and little by little the sad event was forgotten.
Several of the officers tried to have Caro; but he would live with none: he had got very much attached to the soldiers, who all doted upon him. Several months after that I learned that the poor animal got killed in his turn by a mounted Circasian, who blew his brains out and, -- disappeared. The soldiers buried the dog, and many there were among them who shed tears, but no one laughed at their emotion. After Shamyl's surrender, I left the regiment and returned to St.
Petersburg.
Eighteen years rolled away. The present war was declared, and I, as an old Caucasian officer well acquainted with the seat of war, was ordered off to Armenia. I arrived there in August and was sent to join my old regiment.
The Turks were in a minority and evidently feeling afraid, remained idle. We also
had to be inactive and quietly awaiting for further developments, encamped at Kizil-Tapa in front of the Aladgin heights on which the Turks had entrenched themselves. There was no very rigorous discipline observed as yet in the camp.
Very often Mahomedans of the cavalry were sent to occupy positions on advanced posts and pickets; and sleeping sentries on duty were often reported to the chiefs. On the unfortunate day of August 13th we lost Kizil-Tapa.
After this unsuccessful battle rigour in discipline reached its climax; the most trifling neglect was often punished with death. Thus passed some time. After a while I heard people talking of the mysterious apparition of a dog named Caro, who was adored by all the old soldiers. Once as I went to see our Colonel on business, I
heard an officer mentioning Caro, when Major T** addressing an artillery man,
sternly remarked:
"'It must be some trick of the soldiers". . .
"What does all this mean?" I asked the Major, extremely interested.
"Is it possible that you should not have heard the foolish story told about a
dog Caro?" he asked me, full of surprise.
And upon receiving my assurance that I
had not, explained as follows:
Before our disastrous loss of Kizil-Tapa, the soldiers had been allowed many unpardonable liberties. Very often the officers on duty had seen the sentries and patrols asleep. But not with standing all their endeavours, it had hitherto proved impossible to catch any of them: hardly did an officer on duty appear going the rounds, than an enormous black dog, with a white star on its forehead, mysteriously appeared, no one knew whence, ran toward any careless sentry, and pulled him by his coat and legs to awaken him. Of course, as soon as the man was fairly warned he would begin pacing up and down with an air of perfect
innocence.
The soldiers began circulating the most stupid stories about that dog, They affirm that it is no living dog, but the phantom of 'Caro,' a Newfoundland that had belonged to an officer of their regiment, who was
treacherously killed by some Circassians many years ago, during the last
Caucasian war with Shamyl.
The last words of the Major brought back to my memory the pictures of the long
forgotten past, and at the same time an uneasy feeling that I could not well
define. I could not pronounce a word, and remained silent.
"You heard, I suppose," said the Colonel addressing the Major, "that the
commander-in-chief has just issued an order to shoot the first sentry found
asleep on his post, as an example for others?"
"Yes -- but I confess to a great desire to first try my hand at shooting the
phantom-dog, -- or, whoever represents it. I am determined to expose the trick;"
exclaimed the irascible Major, who was a skeptic.
"Well, there is a good opportunity for you," -- put in the adjutant – "I am just going to make my rounds and examine the posts. Would you like to come with me? Perhaps we will discover something."
"All readily assented. Not wishing to part from good company, and being besides
devoured with curiosity, I said I would go. Major T** carefully loaded his
revolver, and -- we started. It was a glorious night. A silvery velvet moonlight
fantastically illuminated the heights of Aladgin, towering high above us, and of
Kizil-Tapa. An unruffled stillness filled the air. In both hostile camps all was quiet. Here and there the faint tinkle of a volynka (a kind of primitive guitar), and, nearer, the mournful cadence of a soldier's voice intoning a popular air, hardly broke the dead stillness of the night; and as we turned an
angle in the mountain path sounds and song abruptly ceased.
We passed through a lonely gorge and began mounting a steep incline. We now distinctly saw the chain of sentries on the picket line.
We kept to the bush, in the shadow, to escape observation; and, in fact, we approached unobserved.
Presently, it became too evident that a sentinel, seated upon a knoll, was
asleep. We had come within a hundred paces of him, when suddenly, from behind a
bush, darted a huge black dog, with a white star on its forehead. O, horror! It
was the Caro of Nedewitchef; I positively recognized it. The dog rushed up to
the sleeping sentry and tugged violently at his leg. I was following the scene with intense concentration of attention and a shuddering heart . . .when at my
very ear there came the crack of a pistol-shot . . .I started at the unexpected
explosion . . . Major T--- had fired at the dog; at the same instant the culprit
soldier dropped to the ground in a heap. We all sprang towards him. The Major was the first to alight from his horse; but he had hardly begun to lift the body, when a heart-rending shriek burst from his lips, and he fell senseless upon the corpse.
The truth became instantly known; a father had killed his own son. The boy had just joined the regiment as a volunteer, and had been sent out on picket duty.
Owing to a terrible mischance he had met his death by the hand of his own
father.
After this tragedy, Caro was seen no more.
Thankyou for visiting the Feelgood Lodge
______________________
An independent Theosophical Republic
Worldwide links to FREE online
Courses, Writings, Commentaries,