Welcome to the Feelgood Lodge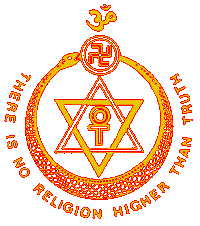 The Theosophical was founded in New York on
What else happened that year?


Dated Events
1875 Jan 2, Thomas Dixon, Jr., author of the novel "The Clansman," was born. It was the basis for the 1915 film "Birth of a Nation" by D.W. Griffith.


1875 Jan 14, Dr. Albert Schweitzer (d.1965), French theologian who set up a native hospital in French Equatorial Africa (Gabon) in 1913, was born. He won the Nobel Peace Prize in 1952.


1875 Jan 20, Jean Francois Millet (b.1814), French painter, was born.


1875 Jan 26, Electric dental drill was patented by George F. Green.
<![if !supportLineBreakNewLine]>
<![endif]>

1875 Jan 26, Pinkerton agents, hunting Jesse James, firebombed his mother's house, killed his 13-year-old half-brother and seriously injured his mother.


1875 Jan, Doc Holliday killed a man for the first time (in a fight).


1875 Feb 2, Fritz Kreisler, violinist, composer, was born in Vienna, Austria.


1875 Feb 4, Ludwig Prandtl, physicist (father of aerodynamics), was born in Germany.


1875 Feb, Alexander Graham Bell traveled to Washington and filed patent applications for the multiple telegraph and the autograph telegraph.


1875 Mar 1, Congress passed the Civil Rights Act, which was invalidated by the Supreme Court in 1883.


1875 Mar 3, The opera Carmen, composed by Georges Bizet (1873), opened in Paris at the Opera-Comique. The opera was based on a novella by Prosper Merimee (1803-1870).
<![if !supportLineBreakNewLine]>
<![endif]>

1875 Mar 3, The 1st recorded hockey game took place in Montreal. [see 1855]
<![if !supportLineBreakNewLine]>
<![endif]>

1875 Mar 3, Congress authorized a 20¢ coin. It lasted only 3 years.

1875 Mar 7, Composer Maurice Ravel (d.1937) was born in Cibourne, France.


1875 Mar 14, Smetana's "Vysehrad," premiered.


1875 Mar 15, John McCloskey, Roman Catholic archbishop of New York, was named the first American cardinal by Pope Pius IX.


1875 Spring, Billy McGeorge led a gang of outlaws that preyed on freight wagons and passenger stages around Yankee Hill, Colorado.


1875 Mar 26, Poet Robert Frost was born in San Francisco. [see Mar 26, 1874]

1875 Mar 26, Syngman Rhee, President of South Korea (1948-60), was born. [see Apr 26]


1875 Mar 29, Lou Henry Hoover, first lady, was born.


1875 Apr 1, Edgar Wallace, novelist, playwright, journalist (Terror), was born in England.


1875 Apr 2, Walter Chrysler, founder of Chrysler automobile company, was born. He grew up in Ellis, Kansas.


1875 Apr 8, Albert I LCMM von Saksen-Coburg, king of Belgium (1909-34), was born.


1875 Apr 11, Heinrich Schwabe, discoverer of the 11-year sunspot cycle, died.


1875 Apr 17, The game of "snooker" was invented by Sir Neville Chamberlain.


1875 Apr 26, Syngman Rhee, Pres. of South Korea (1948-60), was born. [see Mar 26]


1875 May 1, 238 members of "Whiskey Ring" were accused of anti-US activities.


1875 May 7, German SS Schiller sank near Scilly Islands and 312 were killed.


1875 May 17, The first Kentucky Derby was run at Louisville; the winner was Aristides. It later became part of the Triple Crown with the Belmont Stakes and the Preakness.


1875 May 23, Alfred Pritchard Sloan, Jr., president and chairman of the board for General Motors, was born. His foundation started the cancer research center Sloan-Kettering Institute. Sloan defined the modern automobile industry and helped rescue General Motors in 1920.


1875 May 31, Italo Montemezzi, composer, was born.


1875 May, Alexander Graham Bell announced the addition of variable resistance to his initial telephone conception.


1875 Jun 2, Alexander Graham Bell made his 1st complex sound transmission.


1875 Jun 3, Georges Bizet (36), French composer (Carmen, Pearl Fishers), died.


1875 Jun 6, Walter P. Chrysler, founder of the Chrysler Corporation, was born.
<![if !supportLineBreakNewLine]>
<![endif]>

1875 Jun 6, Thomas Mann (d.1955), German novelist and essayist, was born (Nobel 1929). He was forced into exile by the Nazis. The major part of Mann's oeuvre is concerned with problems of the artist per se, and no writer of our time and perhaps of any time has probed so deeply into the artistic personality or described so brilliantly the workings of artistic genius. His work included Buddenbrooks (1901), Death in Venice (1912), Doctor Faustus (1947), and The Magic Mountain. Two biographies of Mann were published in 1995: Thomas Mann: A Biography by Ronald Hayman and Thomas Mann: A Life by Donald Prater. "Speech is civilization itself. The word, even the most contradictory word, preserves contact -- it is silence which isolates."
<![if !supportLineBreakNewLine]>
<![endif]>
 

1875 Jun 28, The Billy McGeorge gang rode into Yankee Hill, Colorado, to redress the insult of a $50 wanted poster put up by Marshall Willie Kennard. Kennard met the gang and killed 2 of them before the rest surrendered. Billy McGeorge was convicted of murder under acting judge Bert Corgan and hung from the same pine tree as Barney Casewit.


1875 Jun, Nez Perce Chief Joseph learned that had rescinded the executive order of 1873 and reopened the Wallowa Valley to white settlement.


1875 Jul 3, Ernst F. Sauerbruch, German Nazi surgeon, was born.


1875 Jul 7, Jesse James robbed a train in Otterville, Missouri.


1875 Jul 10, Mary McLeod Bethune (d.1955), American educator, reformer and founder of the Bethune-Cookman College in Florida and the National Council of Negro Women, was born. "Invest in the human soul. Who knows, it might be a diamond in the rough."


1875 Jul 16, The new French constitution was finalized.


1875 Jul 23, Isaac Merritt Singer (63), inventor (sewing machine), died.


1875 Jul 26, Carl Jung (d.1961), Swiss psychiatrist and analytical psychologist who identified the introvert and extrovert types, was born in Kesswil, Switzerland. He saw the I Ching as a tool to help tune into the noncausal connectedness of the universe-- what he called synchronicity.
(NH, 9/97, p.13)(WUD, 1994, p.774)(SFEC,10/19/97, BR p.3)(HN, 7/26/98)
1875 Jul 26, Black Bart, aka Charles E. Boles, began robbing stage coaches. He robbed at least 28 of Wells Fargo coaches before he was caught by a Wells Fargo agent in SF in 1883.


1875 Jul 29, Peasants in Bosnia and Herzegovina in the Balkans rebelled against the Ottoman army.


1875 Jul 31, The 17th president of the United States, Andrew Johnson, died in Carter Station, Tenn., at age 66. He succeeded Abraham Lincoln and was the only president to face impeachment proceedings.


1875 Aug 2, The world's 1st roller skating rink opened in London.


1875 Aug 4, Hans Christian Andersen (b.1805), Danish fairy tale writer, died. His biography was later written by Elias Bredsdorff (d.2002 at 90).


1875 Aug 9, Albert William Ketelbey, composer (In a Monastery Garden), was born in Aston, England.


1875 Aug 12, Ettore Panizza, composer, was born.


1875 Aug 15, Samuel Coleridge-Taylor, Afro-British composer (Hiawatha's Wedding Feast), was born in London.


1875 Aug 16, Charles Grandison Finney (b.1792), American revivalist preacher, died.
(http://en.wikipedia.org/wiki/Charles_Grandison_Finney)
<![if !supportLineBreakNewLine]>
<![endif]>

1875 Aug 25, Captain Matthew Webb (1848-1883) became the first person to swim across the English Channel, traveling from Dover, England, to Calais, France, in 21 hours and 45 min. Swimming the Channel entails about 35 miles of swimming due to currents in waters that are 55 to 65 degrees Fahrenheit.
 

1875 Aug 26, John Buchan (d.1940), Lord Tweedsmuir, was born in Perth, Scotland. He became a writer and governor general of Canada (1935), and was famous for his spy story "The Thirty-Nine Steps" (1915). "There may be Peace without Joy, and Joy without Peace, but the two combined make Happiness."


1875 Sep 1, Edgar Rice Burroughs, novelist, was born in Chicago. He created Tarzan, the Ape Man.


1875 Sep 3, Ferdinand Porsche, German automotive engineer, was born. He designed the Volkswagen in 1934 and the Porsche sports car in 1950.


1875 Sep 8, An explosion destroyed the Newark, NJ, factory of the Celluloid Manufacturing Co. The Hyatt brothers rebuilt the factory and it turned profitable in 1877.


1875 Sep 10, M.K. Ciurlionis (d.1911), Lithuanian artist and composer, was born. Sep 22 is also given as a birth date.


1875 Sep 11, 1st newspaper cartoon strip, "Professor Tigwissel's Burglar Alarm" appeared in the New York "Daily Graphics" newspaper.


1875 Sep 16, James Cash Penny, founder and owner of the J.C. Penny Company department stores, was born.


1875 Oct 4, In New Hampshire Josie Langmaid (17) disappeared while walking to Pembroke Academy, the local Pembroke high school. Her body was found that night and her head was found the next day. Joseph LaPage, an itinerant woodcutter, was eventually convicted of the crime and executed.


1875 Oct 12, Aleister [Edward S] Crowley (d.1947), (75 pseudonyms), British occultist-American mystic, was born. In 2000 Lawrence Sutin authored "Do What Thou Wilt, A Life of Aleister Crowley."
 

1875 Oct 12, Mayan Indians attacked the Xuxub sugar plantation in the Yucatan and dozens of workers were killed or taken captive. Bernadino Cen, the Mayan leader, was killed when the Mexican National Guard arrived the next day. In 2004 Paul Sullivan authored "Xuxub Must Die."


1875 Oct 22, Sons of American Revolution was organized.


1875 Oct 25, Tchaikovsky's 1st Piano Concerto premiered in Boston.


1875 Oct 28, Gilbert Grosvenor, editor, was born. He turned the National Geographic Society's irregularly published pamphlet into a periodical with a circulation of nearly two million.


1875 Oct, George G. Anderson, A Scottish carpenter and trail builder, engineered his way to the top of Half Dome in Yosemite. He used wooden pins and iron eyebolts drilled into the granite to pull himself up.


1875 Nov 4, "Pacific" collided with "Orpheus" off Cape Flattery, Wash., and 236 people died.


1875 Nov 7, Verney Cameron became the 1st European to cross equatorial Africa.


1875 Nov 16, William Bonwill patented dental mallet to impact gold into cavities.

<![if !supportLineBreakNewLine]>
<![endif]>

November 17th 1875
The Theosophical Society was founded in New York by Helena Petrovna Blavatsky, Colonel Henry Steel Olcott, William Quan Judge and others.
<![if !supportLineBreakNewLine]>
<![endif]>
History of the Theosophical Society
The Theosophical Society gets off the Ground 1875

1875 Dec 4, William Marcy Tweed (d.1878), the "Boss" of New York City's Tammany Hall political organization, escaped from jail and fled the country. He went to Cuba and then Spain were he was identified from cartoons by Thomas Nast and returned to prison.


1875 Dec 12, Karl R.G. von Rundstedt, German gen-field marshal (Normandy), was born.


1875 Dec 17, Violent bread riots took place in Montreal.
<![if !supportLineBreakNewLine]>
<![endif]>
Other Events
<![if !supportLineBreakNewLine]>
<![endif]>

1875 Rainer Maria Rilke (d.1926), German-Austrian poet, was born. He was born in Prague to German-speaking parents. His works include New Poems (1907), his autobiographical novel: "The Notebooks of Malte Laurids Brigge," and his masterpieces the "Duino Elegies" and "The Sonnets to Orpheus." His mistress was Lou Andreas-Salome, a novelist, essayist and clinical psychologist. Ralph Freedman wrote a biography of Rilke titled Life of a Poet: Rainer Maria Rilke in 1996. His complete works were published in 1966 and an annotated edition in 1996. In 1997 his early work was published: "Diaries of a Young Poet," translated by Edward Snow and Michael Winkler. On the new year day: "And now let us believe in a long year that is given to us, new, untouched, full of things that have never been, full of work that has never been done, full of tasks, claims, and demands; and let us see that we learn to take it without letting fall too much of what it has to bestow upon those who demand of it necessary, serious and great things."


1875 Edgar Degas, French painter, painted "Place de la Concorde," considered his greatest picture. It shows his artist friend, the Viscount Lepic, strolling Paris with his two daughters and pet borzoi.


1875 Gabriel Guay exhibited his painting "The Awakening" at the Paris Salon. It featured a nude, life-size woman, just waking up.


1875 Claude Monet painted "The Seine at Argenteuil."


1875 Thomas Moran, American artist, painted "Mountain of the Holy Cross."


1875 Camille Pissarro painted "Climbing Path at the Hermitage."


1875 Renoir painted "Woman at the Piano."


1875 Toby Rosenthal painted "Boy Awakening."


1875 James Tissot, English painter, began "On the Thames." Completed 1876.
<![if !supportLineBreakNewLine]>
<![endif]>

1875 Christian Scientist Mary Baker Eddy published "Science and Health."
<![if !supportLineBreakNewLine]>
<![endif]>

1875 William Ernest Henley, English poet, wrote his poem "Invictus" at the end of his stay in an infirmary for tuberculosis. The last 2 lines read "I am the master of my fate: I am the captain of my
<![if !supportLineBreakNewLine]>
<![endif]>

1875 James Hutton, Edinburgh Physician, published his "Theory of the Earth." It sought to explain the geological features we see around us by reference to the natural processes that are also observable today.


1875 "Spiders of the United States," the collected works of Nicholas Marcellus Hentz (1797-1856), a pioneer collector of North American spiders, was republished.


1875 Seth Lewelling of Milwaukie, Oregon, grew the 1st Bing cherry from the seed of a Republican cherry. He named it Bing after a Chinese worker on his farm.


1875 The Riverside, Ca., Mission Inn began as the home of the Miller family. Under Frank Miller (d.1935) it was expanded with financing by Henry Huntington to a pretend mission of Vatican proportions.
<![if !supportLineBreakNewLine]>
<![endif]>

1875 In California the town of Pacific Grove on the Monterey peninsula was established as a retreat for Methodists.


1875 The town of Ouray, Colo., was built during the silver and gold rush.


1875 Christian Schwartz, a local merchant in Natchez, Miss., built a 5 bedroom home on one acre in the French Second Empire architectural style.


1875 Maria Mitchell (1818-1889), professor of astronomy at Vassar, helped found the American Association for the Advancement of Women and was elected the association's 1st president.


1875 James A. Dacey (d.1925) ground up a batch of horseradish root and began to sell it in general stores. He became known as "The Horseradish King."


1875 The US Supreme Court decision in Totten vs. the US denied the estate of a Union spy back pay for his Civil War espionage: "Both employer and agent must have understood that the lips of the other were to be forever sealed."


1875 The first commission book and a new badge were issued to operatives of the US Secret Service.

1875 Romualdo Pacheco became governor of California after Gov. Newton Booth won a US Senate seat. Pacheco served for 9 months and was later elected to Congress.
<![if !supportLineBreakNewLine]>
<![endif]>

1875 A Marine Hospital was built in the Presidio area of San Francisco. An adjacent cemetery operated at the site from about 1981 to 1912. In 1931 the country's marine hospitals were renamed Public Health Service Hospitals. The structure was replaced by a new building in 1931 and by 1981 it was closed.


1875 In the US Pocahontas was depicted on the back of $20 bills.

<![if !supportLineBreakNewLine]>
<![endif]>
1875 In NYC the Butter and Cheese Exchange, later known as the New York Mercantile Exchange (Nymex), was renamed to the American Exchange of New York.


1875 Mackinac Island, Michigan, became the 2nd US national park.


1875 William Sharon of SF was elected to a 6-year term as Senator from Nevada. It is believed that he spent some $1 million to get elected.


1875 Jacob Bulova opened a jewelry shop in the financial district of NYC. It grew to become the Bulova Watch Co. In 1979 it was purchased by the Loews Corp. and taken private.


1875 Amos G. Rhodes opened his first retail furniture store in Atlanta, Ga. The company expanded to 80 stores in 13 states, but went bankrupt in 2005.


1875 John Durant Larkin established a soap company in Buffalo, N.Y. The Larkin Co. attracted customers by offering premium gifts. In 1901 the company founded Buffalo Pottery to manufacture dishes given as premiums. The company closed in 1962.


1875 Lydia Estes Pinkham (1819-1883) was in her mid-fifties when economic hardship forced her and her family to begin selling bottles of a homemade health remedy. Mrs. Pinkham's tonic, formulated from herbs and 20% alcohol as a "solvent and preservative," was first sold as a cure for "female complaints." Business grew as the family aggressively marketed their product with trade cards which linked Pinkham's Compound with the patriotism and progress represented by the Brooklyn Bridge. Lydia Pinkham was probably the best-known woman in America at the time. Her medicines remained tremendously popular until the 1930s, when medical science and public awareness of the compound's unfounded claims reduced sales to a trickle.


1875 A rich vein of gold was struck in the Bunker Hill mine near Bodie, Calif.


1875 A Nebraskan estimated a grasshopper swarm to be 1,800 miles long and 110 miles wide. In 2004 Jeffrey A. Lockwood authored "Locust: The Devastating Rise and Mysterious Disappearance of the Insect that Shaped the American Frontier."


1875 French priest Jean-Baptiste Lamy became archbishop of the New Mexican territory.


1875 Calgary, Canada, was founded by Troop F of the royal Northwest Mounted Police. They built a log fort at the junction of the Bow and Elbow Rivers to control illegal whiskey traders operating from outposts with names like Fort Whoop-Up.


1875 Capt. George Nares set up the first base on Ellesmere Island in the Canadian Arctic.


1875 The Schmitt brewery was built by an innkeeper for his restaurant in Singen in the German state of Thuringia. Richard Schmitt buys the brewery in May 1885 for DM9,900. Today it is run by the Obstfelder family and produces around 26,000 gallons of beer annually.


1875 The tomb of John Baptiste Tavernier, the man who brought the blue diamond from India to France in 1642, was found in Moscow.


1875 Joseph Neesima founded Doshisha Univ. in Kyoto, Japan. He had previously acquired an American education at Amherst College after defying a ban on travel abroad.


1875 Russia recognized Japan's control over the 4 southernmost Kurile Islands.


1875 Stuart Cranston, Scottish tea merchant, setup the world's first tea room in Glasgow.


1875 The Society of True Afrikaners was formed in the Boland town of Paarl, where also stands the Language Monument to the Afrikaner language.


1875 The kingdom of Tonga adopted a constitution written by a Methodist missionary. It declared that the Sabbath is forever sacred.
<![if !supportLineBreakNewLine]>
<![endif]>
Thankyou for visiting the Feelgood Lodge
______________________
An independent Theosophical Republic
Worldwide links to FREE online
Courses, Writings, Commentaries,
Cardiff Lodge's Instant Guide to Theosophy
Blavatsky Calling and I don't wanna shout
The Spiritual Home of Urban Theosophy
The Earth Base for Evolutionary Theosophy
Try these if you are looking for a local group
UK Listing of Theosophical Groups
Worldwide Directory of Theosophical Links
Blog Links
http://london-underground.blogspot.com
This site is a directory of weblogs written by
people who live or work in London, organised
by the rather iconic London Tube map (and also
the central London suburban rail network,
docklands light railway and Croydon tramlink)
http://londonbloggers.iamcal.com/
________________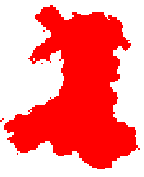 General pages about Wales, Welsh History
and The History of Theosophy in Wales
Wales is a Principality within the United Kingdom
and has an eastern border with England. The land
area is just over 8,000 square miles. Snowdon in
North Wales is the highest mountain at 3,650 feet.
The coastline is almost 750 miles long. The population
of Wales as at the 2001 census is 2,946,200.