Welcome to the Feelgood Lodge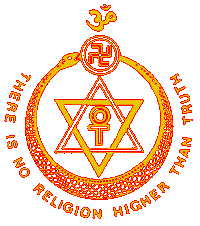 Ageless Wisdom
Heavy Metal Band
Eye catching name (for Theosophists) but sadly their
music had absolutely nothing to do with Theosophy.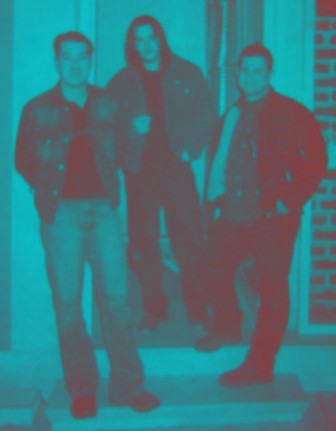 Heavy Metal Band
Ageless Wisdom
Well! A Heavy Metal Rock Band called Ageless Wisdom did once exist but they are long forgotten, their stuff is virtually unobtainable and their music had nothing to do with Theosophy. This must be a great disappointment for both Theosophists and Heavy Metal fans.
Ageless Wisdom were formed in 1989 and hailed from Thessaloniki in Greece. At first they were called Nightfall but have no connection with the later Death Metal Band of that name from Athens (It's important from the Heavy Metal point of view to clear that one up).
In 1990 the band recorded 2 demo albums which were
1. A Kingdom Without A Name  
2. After The Gates
and that's about as far as the band went. It seems that they failed to obtain the breakthrough to a proper recording contract and split up shortly afterwards.
The author of this page has seen the lyrics to two of their songs and despite trying very hard, has found no Theosophical content in them whatsoever.
The demise of this band does however mean that there is an opportunity for an enterprising Theosophical musician to found a band called "Ancient Wisdom" to promote Theosophical ideas.
Thankyou for visiting the Feelgood Lodge
______________________
An independent Theosophical Republic
Worldwide links to FREE online
Courses, Writings, Commentaries,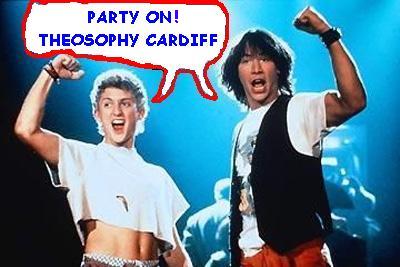 The Cardiff Theosophical Society Website
The National Wales Theosophy Website
Cardiff Lodge's Instant Guide to Theosophy
Blavatsky Calling and I don't wanna shout
The Spiritual Home of Urban Theosophy
The Earth Base for Evolutionary Theosophy
Try these if you are looking for a local group
UK Listing of Theosophical Groups
Worldwide Directory of Theosophical Links
Blog Links
http://london-underground.blogspot.com
This site is a directory of weblogs written by
people who live or work in London, organised
by the rather iconic London Tube map (and also
the central London suburban rail network,
docklands light railway and Croydon tramlink)
http://londonbloggers.iamcal.com/
________________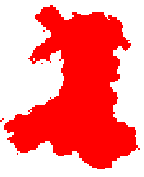 General pages about Wales, Welsh History
and The History of Theosophy in Wales
Wales is a Principality within the United Kingdom
and has an eastern border with England. The land
area is just over 8,000 square miles. Snowdon in
North Wales is the highest mountain at 3,650 feet.
The coastline is almost 750 miles long. The population
of Wales as at the 2001 census is 2,946,200.