Welcome to the Feelgood Lodge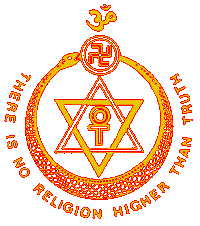 Legends of the
Anglesey Jedi
Awesome tales from the Anglesey Jedi Church
with plans to establish a colony on the Moon
and an attack on two Anglesey Jedi Knights
by a man posing as Darth Vader. Plus a reaction
by a not pleased Anglesey resident who doesn't
have a very high opinion of the Jedi Church.
Anglesey

Jedi

Church
Announces Plans
for
Moon Colony
March 2008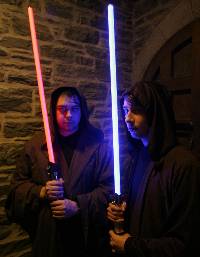 Holyhead brothers Daniel and Barney Jones
of the UK Church of the Jedi
<![if !vml]>
<![endif]>
An order of Anglesey Jedi Knights has
begun steps to establish a colony on the moon.
The UK Church of the Jedi, run by brothers Daniel and Barney Jones, of Holyhead, are setting up a micro nation on the moon.

They have bought a plot of land on the moon and the order plan to have a capital city and appoint worthy Jedi to positions such as Head of Galactic Affairs and Country Ambassador.

They are also planning to sell titles of nobility, such as Lord and Lady, to people who wish to join the Galactic Stades of Jediism, which is located in Oceanus Procellarum on the more desirable light side of the moon.

When mankind finally colonises the moon, the order plan to travel their for Jedi training.

Daniel, known as Jedi Master Morda Hehol in the order, said: "We here at the UK Church of the Jedi are setting up our own micro nation on the moon. This is for our members to belong to our Galactic State and it will be used for training purposes at the church.

"We were able to buy property on the moon from an official moon real estate seller. We have bought one acre of the earth's moon and have set up a government, constitution and royal family of our sovereign state.

"We are able to set up a nation because the moon is classed as international waters, which means we can set up our own nation legally on it. Our plan is to create a galactic nation so Jedi have a place to live when humans move to the moon and also it will be used in training with the church.

"The nation is called The Galactic States of Jediism, we have our capital city on the moon called Testa City. We are also going to be selling Baron or Lord titles to the public as well."

______________________________________
Darth Vader Escapes Jail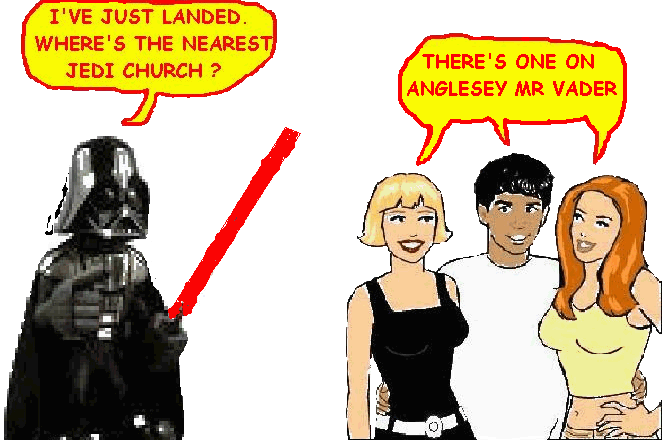 A man has been given a suspended jail sentence
for attacking Jedi Church members while
posing as Darth Vader.
Arwel Wynn Hughes, 27, from Holyhead, Anglesey, admitted assaulting Barney Jones and cousin Michael with a metal crutch, whilst shouting "Darth Vader". Hughes told police he had no memory of the incident as he was drunk. District Judge Andrew Straw said the publicity his case had received was perhaps a good thing, and a "wake up call" to deal with his alcohol problem.
Diane Williams, prosecuting, said the two cousins had set up a Jedi faith church with around 30 local members in the Holyhead area. On 25 March 2008 they were being filmed fighting with light sabres in a garden in Holyhead when Hughes jumped over a wall. "He was wearing a black bin liner, had a cut to his face and had in his hand a crutch - which he did not need to walk as he was holding it in the air," Ms Williams said.
"He shouted Darth Vader several times before hitting Barney Jones on the back of his head and then he hit Michael Jones to his leg." Hughes then laughed, said he was joking and ran off, she added. Later when arrested by police he told them that he was "extremely drunk" at the time, she said. Barney Jones had suffered a headache after the attack, and Michael Jones a bruised leg.
Publicity
Mrs Frances Jones defending said her client had a "serious alcohol problem". "He has previously stopped drinking but the rehab he has needed has not been available," Mrs Jones said. "But now a place has become available at Touchstone in Colwyn Bay."
Mrs Jones argued that allowing Hughes to access treatment would help rather than just punish him, as similar treatment was not available in prison. Judge Shaw told Hughes there had been an element of premeditation in the assaults because he had been wearing the bin bag, and had a weapon.
That he would be caught had been "inevitable" the judge added. "Perhaps the publicity surrounding your case has been a good thing, and is the wake-up call you need to deal with your problems," he said.
The judge said despite his "genuine efforts" to change however the attack had been sufficiently serious to warrant a jail sentence. Hughes was sentenced to two months suspended for 12 months, with supervision and residence requirements overseen by the probation service. He was also ordered to pay £100 to each of his two victims and prosecution costs of £60.
________________________
Jedi

Church
is a Travesty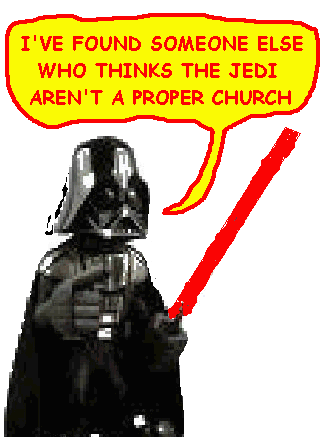 May 2008
I have recently been reading your articles in the newspaper about this travesty that is the "Jedi
church".
I am absolutely appalled at this, poor excuse of publicity that has been shown around the newsworld. After reading the article on BBC news about the attack from "Darth Vader" and watching the video, I have come to the conclusion that this was made as an act of trying to gain publicity.

Not once in the video do we see the Jedi members being assaulted. The camera seems to focus on the floor rather than the attack, in which Barney Jones shows pitiable acting. This is obvious that he is not hurt, his cousin Michael Jones is not even touched by the crutch that "the attacker" is wielding. The Jedi members are not bothered much about the attack in the video, but they seem to come to your newspaper and others, which are greatly respected for local stories in which I personally enjoy reading, with this pathetic excuse of a story.

It is obvious to me, and others around me that this was a publicity stunt, aimed to get more attraction for them to get more members and spread this appalling "religion" throughout the country and more.

This leads on to my next point. Religion? Can these people even comprehend what the meaning of this word is?
<![if !supportLineBreakNewLine]>
<![endif]>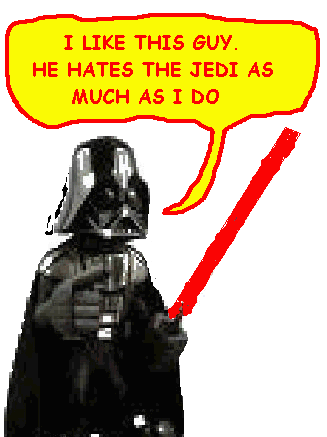 It is also insulting that these people can call there place of meeting? and such. A Church? Church means, a place of Christian worship. I am a Christian and so is my wife and family, and to us and I'm sure many others, this is a great outrage to say that they can worship a fictional film, and what is worse, is to call their place of meeting a church.

I think that this kind of publicity is becoming a bad reputation for Holyhead and North Wales. It is a shame that an up and coming town like Holyhead is turning into a joke because of this ridiculous "religion".
<![if !supportLineBreakNewLine]>
<![endif]>
Anglesey Resident
Not a Jedi fan
_________________________
Does she have anything to do with all this?
Thankyou for visiting the Feelgood Lodge
______________________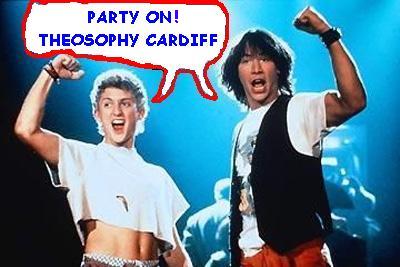 The Cardiff Theosophical Society Website
The National Wales Theosophy Website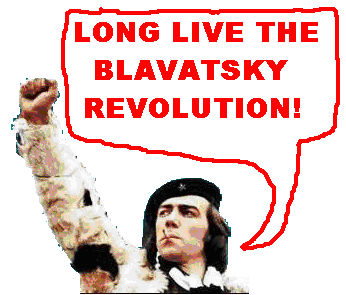 An independent Theosophical Republic
Worldwide links to FREE online
Courses, Writings, Commentaries,
Cardiff Lodge's Instant Guide to Theosophy
Blavatsky Calling and I don't wanna shout
The Spiritual Home of Urban Theosophy
The Earth Base for Evolutionary Theosophy
____________________________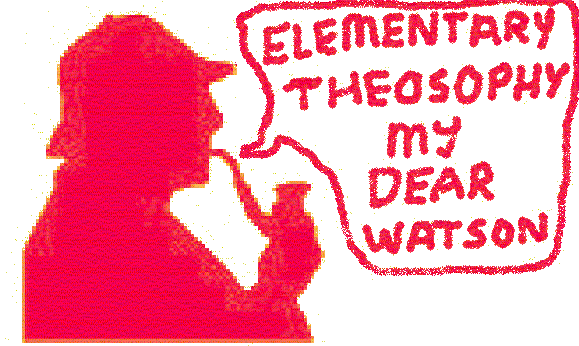 An Outstanding Introduction to Theosophy
By a student of Katherine Tingley
Elementary Theosophy  Who is the Man? 
Body and Soul    Body, Soul and Spirit 
___________________
Preface to the American Edition    Introduction
Teachings of Occult Philosophy
Later Occult Phenomena    Appendix
_______________________
Preface    Theosophy and the Masters    General Principles
The Earth Chain    Body and Astral Body    Kama – Desire
Manas    Of Reincarnation    Reincarnation Continued
Karma    Kama Loka    Devachan    Cycles
Arguments Supporting Reincarnation
Differentiation Of Species Missing Links
Psychic Laws, Forces, and Phenomena
Psychic Phenomena and Spiritualism
_____________________
Quick Explanations with Links to More Detailed Info
What is Theosophy ? Theosophy Defined (More Detail)
Three Fundamental Propositions  Key Concepts of Theosophy
Cosmogenesis  Anthropogenesis  Root Races  Karma
Ascended Masters  After Death States  Reincarnation
The Seven Principles of Man  Helena Petrovna Blavatsky
Colonel Henry Steel Olcott William Quan Judge
The Start of the Theosophical Society Theosophical Society Presidents
History of the Theosophical Society  Glossaries of Theosophical Terms
History of the Theosophical Society in Wales
The Three Objectives of the Theosophical Society
Explanation of the Theosophical Society Emblem
Try these if you are looking for a
local Theosophy Group or Centre
UK Listing of Theosophical Groups
Tell us about your UK Theosophy Group
Worldwide Directory of Theosophical Links
Blog Links
http://london-underground.blogspot.com
This site is a directory of weblogs written by
people who live or work in London, organised
by the rather iconic London Tube map (and also
the central London suburban rail network,
docklands light railway and Croydon tramlink)
http://londonbloggers.iamcal.com/
Feelgood Theosophy is represented
At Finchley Central Station on the
London Freelist:- New Age Listings
Just in case you were wondering
The author of this website is pleased to
confirm that he is not only a Theosophist
but also a fan of the Legendary Canvey
Island Rhythm 'n Blues Band, Dr Feelgood
Official website
So that clears that one up
________________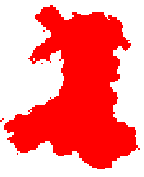 General pages about Wales, Welsh History
and The History of Theosophy in Wales
Wales is a Principality within the United Kingdom
and has an eastern border with England. The land
area is just over 8,000 square miles. Snowdon in
North Wales is the highest mountain at 3,650 feet.
The coastline is almost 750 miles long. The population
of Wales as at the 2001 census is 2,946,200.