Welcome to the Feelgood Lodge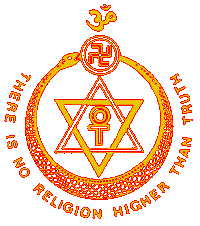 Theosophists celebrate the Life of
on the anniversary of her death
on May 8th 1891 and this is known as
White Lotus Day.
Here is an outline of events that have taken
place on some of the May 8ths of the past
Events on May 8th
1999
NATO officials admit the overnight bombing of Yugoslavia had mistakenly damaged the Chinese Embassy in Belgrade - killing 4 and injuring another 20.
1984
The official opening of the Thames Barrier in London. The barrier is designed to be raised when exceptionally high tides on the River Thames threaten to flood parts of London.
1970
'Let It Be', he final album of British group The Beatles, is released in Britain.
1962
An end of an era: trolley buses run for the last time in Central London.
1961
Former British diplomat George Blake, is jailed for 42 years after being found guilty of spying for Russia. In 1966 he successfully escapes from Wormwood Scrubs prison in London.
1956
First performance of John Osborne's controversial play 'Look Back In Anger' at London's Royal Court Theatre.
1950
American Douglas MacArthur is appointed commander of the United Nations forces in Korea.
1945: VE Day in Europe.
After five years, eight months, and five days of massive devastation, the end of the European phase of World War II is celebrated on May 8,
1945. Victory in Europe was commemorated with celebrations all around the world in recognition of the unconditional surrender of all German forces signed in Reims, France, the day before. British Prime Minister Winston Churchill told war-weary Londoners, This is your victory, while U.S. President Harry Truman reminded Americans that until Japan's defeat, Victory is but half-won. On August 14, Japan agreed to surrender to the Allies after a momentous eight days that saw two U.S. atomic bombs dropped on Japan and a declaration of war by the Soviets. On September 2, World War II officially ended with the signing of Japan's surrender on the USS Missouri in Tokyo Bay.
1933
In the United States of America, the first execution in a gas chamber is carried out in Nevada.
1932
In London, the Piccadilly Circus lights are lit by electricity for the first time.
1906
US Congress decides to allow Alaska to elect a delegate to Congress
1902
Eruption of Mount Pelee on the island of Martinique killing an estimated 30,000 people.
1886
John Pemberton of Atlanta in Georgia (USA) patents the drink Coca-Cola.
1701
English pirate Captain Kidd goes on trial at the Old Bailey in London. After being found guilty of piracy he's hanged on May 23rd, 1701.
1660
Charles II is proclaimed King of England. Restoration of the monarchy after the English Civil War and the reign of Oliver Cromwell as Lord Protector.
1559
Queen Elizabeth I of England signs the Act of Uniformity which standardized the practices of the Church of England
Born on May 8th
1940
Novelist Peter Benchley born in New York - author of 'Jaws'.
1934
American heavyweight boxing champion Sonny Liston.
1884
US President Harry S Truman.
1828
Jean Henri Dunant, the founder of the International Red Cross, is born in Geneva.
Died on May 8th
1994
American actor George Peppard aged 65.
1986
British Labour Party politician Manny Shinwell aged 101.
1982
Canadian motor racing driver Gilles Villeneuve.
1975
Avery Brundage, head of the International Olympic Committee 1952-1972.
1911
Legendary Blues Guitarist Robert Johnson
1903
Post-impressionist painter Paul Gaugin.
Thankyou for visiting the Feelgood Lodge
______________________
The Cardiff Theosophical Society Website
The National Wales Theosophy Website
An independent Theosophical Republic
Worldwide links to FREE online
Courses, Writings, Commentaries,
Cardiff Lodge's Instant Guide to Theosophy
No Aardvark's were harmed in the
Blavatsky Calling and I don't wanna shout
The Spiritual Home of Urban Theosophy
The Earth Base for Evolutionary Theosophy
Try these if you are looking for a local group
UK Listing of Theosophical Groups
Worldwide Directory of Theosophical Links
Blog Links
http://london-underground.blogspot.com
This site is a directory of weblogs written by
people who live or work in London, organised
by the rather iconic London Tube map (and also
the central London suburban rail network,
docklands light railway and Croydon tramlink)
http://londonbloggers.iamcal.com/
________________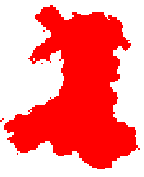 General pages about Wales, Welsh History
and The History of Theosophy in Wales
Wales is a Principality within the United Kingdom
and has an eastern border with England. The land
area is just over 8,000 square miles. Snowdon in
North Wales is the highest mountain at 3,650 feet.
The coastline is almost 750 miles long. The population
of Wales as at the 2001 census is 2,946,200.