Welcome to the Feelgood Lodge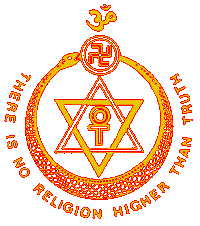 More Black Holes out
there than we thought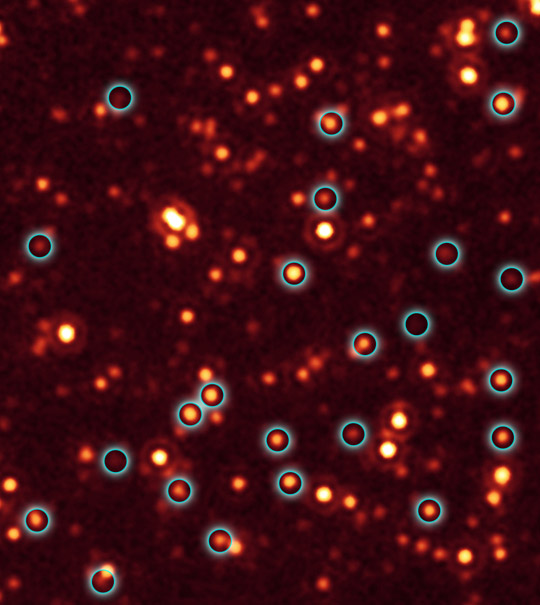 The circled galaxies all contain
giant black holes
Current scientific thinking postulates that most of the galaxies formed shortly after the Big Bang should have giant black holes lurking in their cores--but until now, astronomers haven't seen much evidence.
You can't see a black hole directly, but when gas falls into its voraciously powerful gravitational field, the gas heats up and glows brilliantly. Except that so far, it hasn't, as far as observers could tell.
But it turns out that at least some black holes have been blazing all along; they were just shrouded by dust.
It took the infrared-sensitive Spitzer Space Telescope to peer through the dust, and the Chandra X-Ray Observatory (also in space) to find the telltale X-rays that betray the presence of super-hot gas that surrounds the black holes.
Thankyou for visiting the Feelgood Lodge
______________________
An independent Theosophical Republic
Worldwide links to FREE online
Courses, Writings, Commentaries,
Cardiff Lodge's Instant Guide to Theosophy
Blavatsky Calling and I don't wanna shout
The Spiritual Home of Urban Theosophy
The Earth Base for Evolutionary Theosophy
Try these if you are looking for a local group
UK Listing of Theosophical Groups
Worldwide Directory of Theosophical Links
Blog Links
http://london-underground.blogspot.com
This site is a directory of weblogs written by
people who live or work in London, organised
by the rather iconic London Tube map (and also
the central London suburban rail network,
docklands light railway and Croydon tramlink)
http://londonbloggers.iamcal.com/