Quick Blasts of Theosophy
Quick Blasts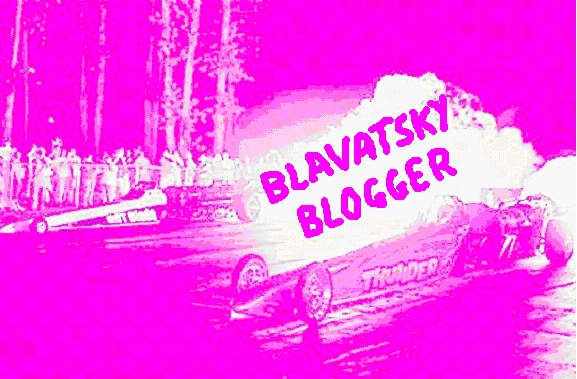 †
of
Theosophy
One Liners and Quick Explanations
About Aspects of Theosophy
The Akashic Records
An imprint on the Space-Time continuum
Posted 14/4/07
A Theosophical term referring to an universal filing system which records every occurring thought, word, and action. The records are impressed on a subtle substance called akasha (or Soniferous Ether). This is effectively an imprint on the space time continuum.
It is believed by some that the events recorded upon that akasha can be ascertained or read in certain states of consciousness. If you accept Einsteinís Block Universe in which everything that is happening, has happened and will happen, is all happening at once then being able to read the Akashic Records means you can access a complete record of past and future events.
______________________
The Blavatsky Blogger
Taking Theosophical ideas
into the 21st century
__________________________
Postings to this Website reflect
the views of The Blavatsky Blogger.
Please donít go looking for anyone else.
______________________
Other Useful Theosophy Links
Cardiff Lodgeís Instant Guide to Theosophy
Daveís Streetwise Theosophy Boards
The Theosophy Website that welcomes Absolute Beginners
A Free introductory Theosophy Course.
If you run a Theosophy Study Group, please
feel free to use any material on this Website.
The Voice of the Silence Website
Try these if you are looking for a local group
UK Listing of Theosophical Groups
Worldwide Directory of Theosophical Links