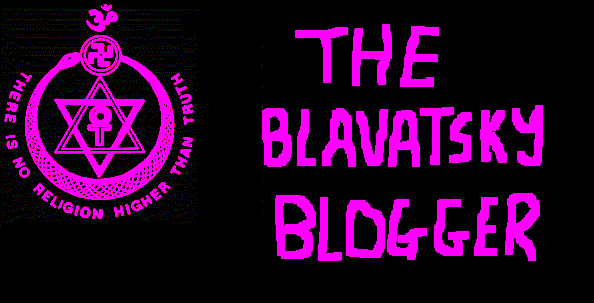 Taking Theosophical ideas
into the 21st century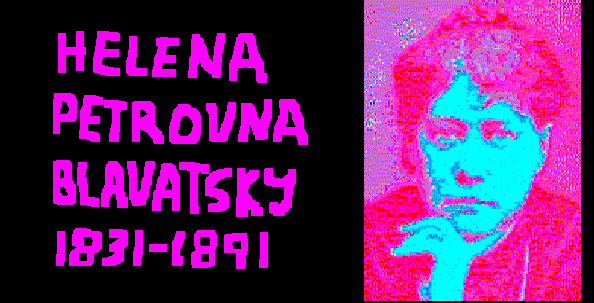 I'm desperate for a pint
But I haven't got a body to drink it with
Your desire and mental body come with you into the
after death states so you won't lose your cravings.
Not for a while anyway
Posted 2/4/07
Although obviously you will lose your physical body at physical death, you will actually not be much different. You still have your emotional body and your attachments to the physical world. You can think after death because your mental body or mind principle goes with you. These principles eventually atrophy and distill into a general summary of life experience with the higher part of the mind principle contributing to your overall spiritual progress.
All this is very reassuring but if you die suffering from cravings or addictions then you can expect things to be fairly miserable for a time. However the Theosophical concept of kama loka (literally desire realm) unlike the Christian concept of hell, will not be eternal.
Sometimes departed alcoholics try to satisfy their craving by drawing the alcoholic essence from sleeping live alcoholics. This is a form of vampirism which drains the energy of the victim and can probably occur in the case of any type of serious addict. I think the term addiction has been devalued in the last forty years and here we are talking about debilitating addiction although I include tobacco in this.
I'm not sure about chocolate or being keen on sport training but these are likely to cause some discomfort for a while at least. The sports fanatic who trains compulsively and regards it as a daily fix will certainly have a real problem with no body to train with.
Tantalus from Greek mythology was the son of Zeus who upset the gods and as a punishment was afflicted with a raging thirst and placed in a pool of water in which the water receded whenever he tried to drink. The gods also placed some fruit above his head on a branch which sprang upward every time he tried to eat it. This can be seen as an allegory of the addict in kama loka
______________________
The Blavatsky Blogger
Taking Theosophical ideas
into the 21st century
__________________________
Postings to this Website reflect
the views of The Blavatsky Blogger.
Please don't go looking for anyone else.
___________________________________
Other Useful Theosophy Links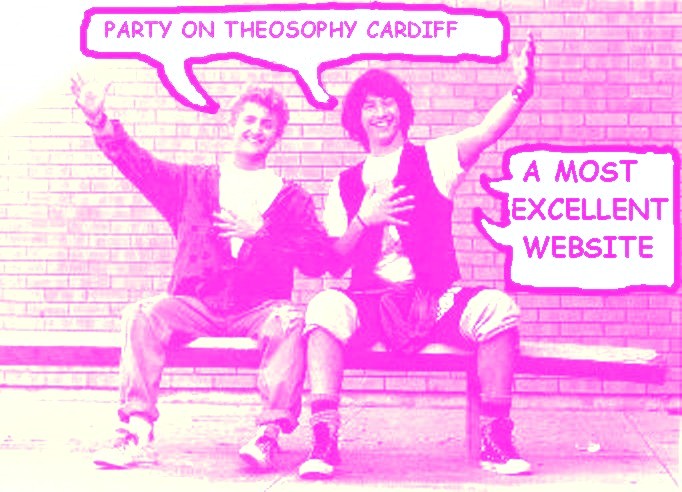 Cardiff Theosophical Society Website
The National Wales Theosophy Website
Theosophy Cardiff's Instant Guide to Theosophy
Dave's Streetwise Theosophy Boards
If you run a Theosophy Study Group,
please feel free to use any material on this site
Teosofia en Cardiff (Página en Español)
The main criteria for the inclusion of
links on this site is that they have some
relationship (however tenuous) to Theosophy
and are lightweight, amusing or entertaining.
Topics include Quantum Theory and Socks,
Dick Dastardly and Legendary Blues Singers.
Her Teachers Morya & Koot Hoomi
No Aardvarks were harmed in the
The Voice of the Silence Website
Lentil burgers, a thousand press ups before breakfast and
the daily 25 mile run may put it off for a while but death
seems to get most of us in the end. We are pleased to
present for your consideration, a definitive work on the
subject by a Student of Katherine Tingley entitled
General pages about Wales, Welsh History
and The History of Theosophy in Wales
The Spiritual Home of Urban Theosophy
The Earth Base for Evolutionary Theosophy
Classic Introductory Theosophy Text
A Text Book of Theosophy By C W Leadbeater
What Theosophy Is  From the Absolute to Man
The Formation of a Solar System  The Evolution of Life
The Constitution of Man  After Death  Reincarnation
The Purpose of Life  The Planetary Chains
The Result of Theosophical Study
An Outstanding Introduction to Theosophy
By a student of Katherine Tingley
Elementary Theosophy  Who is the Man?  Body and Soul   
Body, Soul and Spirit  Reincarnation  Karma
Preface    Theosophy and the Masters    General Principles
The Earth Chain    Body and Astral Body    Kama – Desire
Manas    Of Reincarnation    Reincarnation Continued
Karma    Kama Loka    Devachan    Cycles
Arguments Supporting Reincarnation
Differentiation Of Species Missing Links
Psychic Laws, Forces, and Phenomena
Psychic Phenomena and Spiritualism
Quick Explanations with Links to More Detailed Info
What is Theosophy ? Theosophy Defined (More Detail)
Three Fundamental Propositions  Key Concepts of Theosophy
Cosmogenesis  Anthropogenesis  Root Races  Karma
Ascended Masters  After Death States  Reincarnation
The Seven Principles of Man  Helena Petrovna Blavatsky
Colonel Henry Steel Olcott William Quan Judge
The Start of the Theosophical Society Theosophical Society Presidents
History of the Theosophical Society  Glossaries of Theosophical Terms
History of the Theosophical Society in Wales
The Three Objectives of the Theosophical Society
Explanation of the Theosophical Society Emblem
Karma  Fundamental Principles  Laws: Natural and Man-Made  The Law of Laws 
The Eternal Now  Succession  Causation The Laws of Nature  A Lesson of The Law
  Karma Does Not Crush  Apply This Law  Man in The Three Worlds  Understand The Truth
Man and His Surroundings  The Three Fates  The Pair of Triplets  Thought, The Builder
  Practical Meditation  Will and Desire  The Mastery of Desire  Two Other Points
  The Third Thread  Perfect Justice  Our Environment  Our Kith and Kin  Our Nation
The Light for a Good Man  Knowledge of Law  The Opposing Schools
The More Modern View  Self-Examination  Out of the Past
Old Friendships  We Grow By Giving  Collective Karma  Family Karma
National Karma  India's Karma  National Disasters
Try these if you are looking for a
local Theosophy Group or Centre
UK Listing of Theosophical Groups
Worldwide Directory of Theosophical Links
Blog Links
http://london-underground.blogspot.com
This site is a directory of weblogs written by
people who live or work in London, organised
by the rather iconic London Tube map (and also
the central London suburban rail network,
docklands light railway and Croydon tramlink)
http://londonbloggers.iamcal.com/
The Blavatsky Blogger is represented
At Tooting Broadway Station on