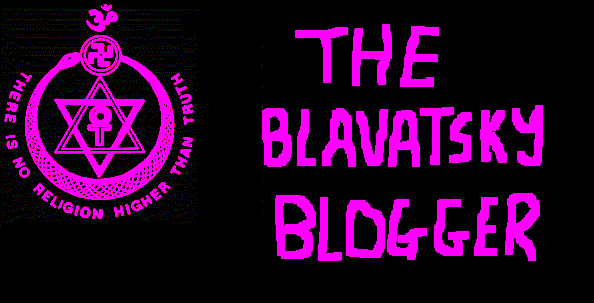 Taking Theosophical ideas
into the 21st century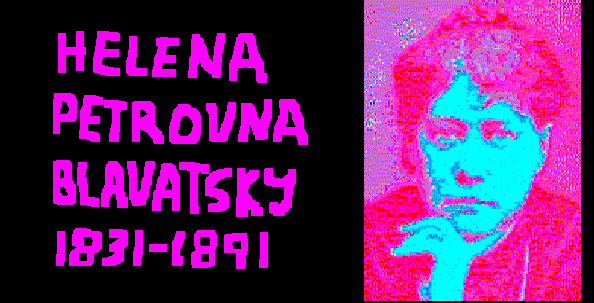 Iron Man
The Damaged Hero Now Ignored.
A Black Sabbath Song about
Karmic Retribution.
Posted 8/11/07
Black Sabbath's song Iron Man from their incredibly successful Paranoid album released in 1969 invokes powerful imagery of an ignored and damaged heroe seeking revenge.
He was turned to steel
In the great magnetic field
Where he traveled time
For the future of mankind
The Iron Man emerges from history as an uncompromising automaton who will right the wrongs that have been done him in an absolute manner. Like Karma, his motivation is impersonal but is seen as revenge by the end user.
Although people live in denial and ignore the Iron Man, there is still a debt to be paid and which cannot be escaped from, no matter how fast they run.
Like Karmic Retribution, the Iron Man will grind on regardless and do what he needs to do.
Iron Man
Has he lost his mind?
Can he see or is he blind?
Can he walk at all,
Or if he moves will he fall?
Is he alive or dead?
Has he thoughts within his head?
We'll just pass him there
Why should we even care?

He was turned to steel
In the great magnetic field
Where he traveled time
For the future of mankind

Nobody wants him
He just stares at the world
Planning his vengeance
That he will soon unfold

Now the time is here
For iron man to spread fear
Vengeance from the grave
Kills the people he once saved

Nobody wants him
They just turn their heads
Nobody helps him
Now he has his revenge

Heavy boots of lead
Fills his victims full of dread
Running as fast as they can
Iron man lives again!
_________________
Other Rock Music Blog Entries
A Theosophical interpretation
of this King Crimson song
Posted 29/3/07
See the mountains darken yonder
Black sun rising, time is running out
From Sinner by Judas Priest
**********************
In line with the cyclic nature of History,
we are knocked out of our complacency as a
period of calm and stability is swept away by
higher forces which we cannot control.
Posted 18/5/07
The Official Black Sabbath Website
______________________
The Blavatsky Blogger
Taking Theosophical ideas
into the 21st century
__________________________
Postings to this Website reflect
the views of The Blavatsky Blogger.
Please don't go looking for anyone else.
______________________
Other Useful Theosophy Links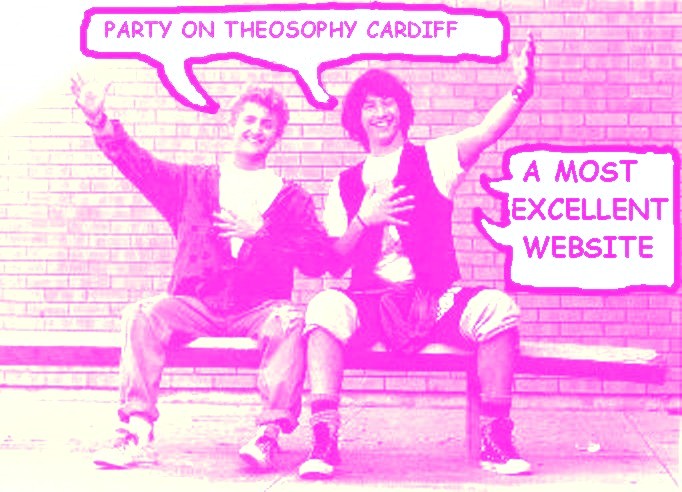 Cardiff Theosophical Society Website
The National Wales Theosophy Website
Cardiff Lodge's Instant Guide to Theosophy
Dave's Streetwise Theosophy Boards
If you run a Theosophy Study Group,
please feel free to use any material on this site
Teosofia en Cardiff (Página en Español)
The main criteria for the inclusion of
links on this site is that they have some
relationship (however tenuous) to Theosophy
and are lightweight, amusing or entertaining.
Topics include Quantum Theory and Socks,
Dick Dastardly and Legendary Blues Singers.
Her Teachers Morya & Koot Hoomi
No Aardvarks were harmed in the
The Voice of the Silence Website
Lentil burgers, a thousand press ups before breakfast and
the daily 25 mile run may put it off for a while but death
seems to get most of us in the end. We are pleased to
present for your consideration, a definitive work on the
subject by a Student of Katherine Tingley entitled
General pages about Wales, Welsh History
and The History of Theosophy in Wales
The Spiritual Home of Urban Theosophy
The Earth Base for Evolutionary Theosophy
Classic Introductory Theosophy Text
A Text Book of Theosophy By C W Leadbeater
What Theosophy Is  From the Absolute to Man
The Formation of a Solar System  The Evolution of Life
The Constitution of Man  After Death  Reincarnation
The Purpose of Life  The Planetary Chains
The Result of Theosophical Study
An Outstanding Introduction to Theosophy
By a student of Katherine Tingley
Elementary Theosophy  Who is the Man?  Body and Soul   
Body, Soul and Spirit  Reincarnation  Karma
Try these if you are looking for a
local Theosophy Group or Centre
UK Listing of Theosophical Groups
Worldwide Directory of Theosophical Links
Blog Links
http://london-underground.blogspot.com
This site is a directory of weblogs written by
people who live or work in London, organised
by the rather iconic London Tube map (and also
the central London suburban rail network,
docklands light railway and Croydon tramlink)
http://londonbloggers.iamcal.com/
The Blavatsky Blogger is represented
At Tooting Broadway Station on